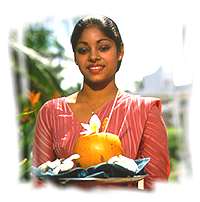 These are my favorite sites. You can click the site name to visit it.
Australia's biggest holistic Publication

Kapruka WebSite Melbourne
The International Interfaith Foundation - Sri Lanka & USA
The Garden State Sangha: Buddhist Communities in New Jersey USA
Buddhi Vihara Buddhist Temple at CA, USA
Welcome to Sri Lanka Web Site by Ari Withanage
The leading Sri Lankan web Directory - Lankawebdirectory.com


Other Important links
I like
Lanka Land Web it offers free property advertisements to Sri Lankans.

If you live abroad, you may know of the difficulty of convincing your non Sri Lankan friends that, Sri Lanka is not always bombs, destruction and war as they think of , It is a very beautiful country. Ask them the visit

Sri Lanka Secret Corner. There are very beautiful photos there and it is a kids safe family site.

Talking about kids, have a look at

Lyle's story. He is a 7 year old Sri Lankan boy. Don't forget to sign his guest book.

Visit

Lakhanda and Go2lanka those are very good sites with up to date Sri Lanka News and much more.

If you are searching for any thing related to Sri Lanka the first place to check is

Go2.lk. It is a very powerful Sri Lankan search engine and it has got everything you want.